Une amie m'a offert un patron superbe, m'assurant que j'allais aimer (de toute évidence, elle me connait bien), issu d'un Burda de 94.
Not long ago, a seamstress friend gave me a pattern, saying I would love it (that's when you know somebody knows you well). It's from a Burda from 94.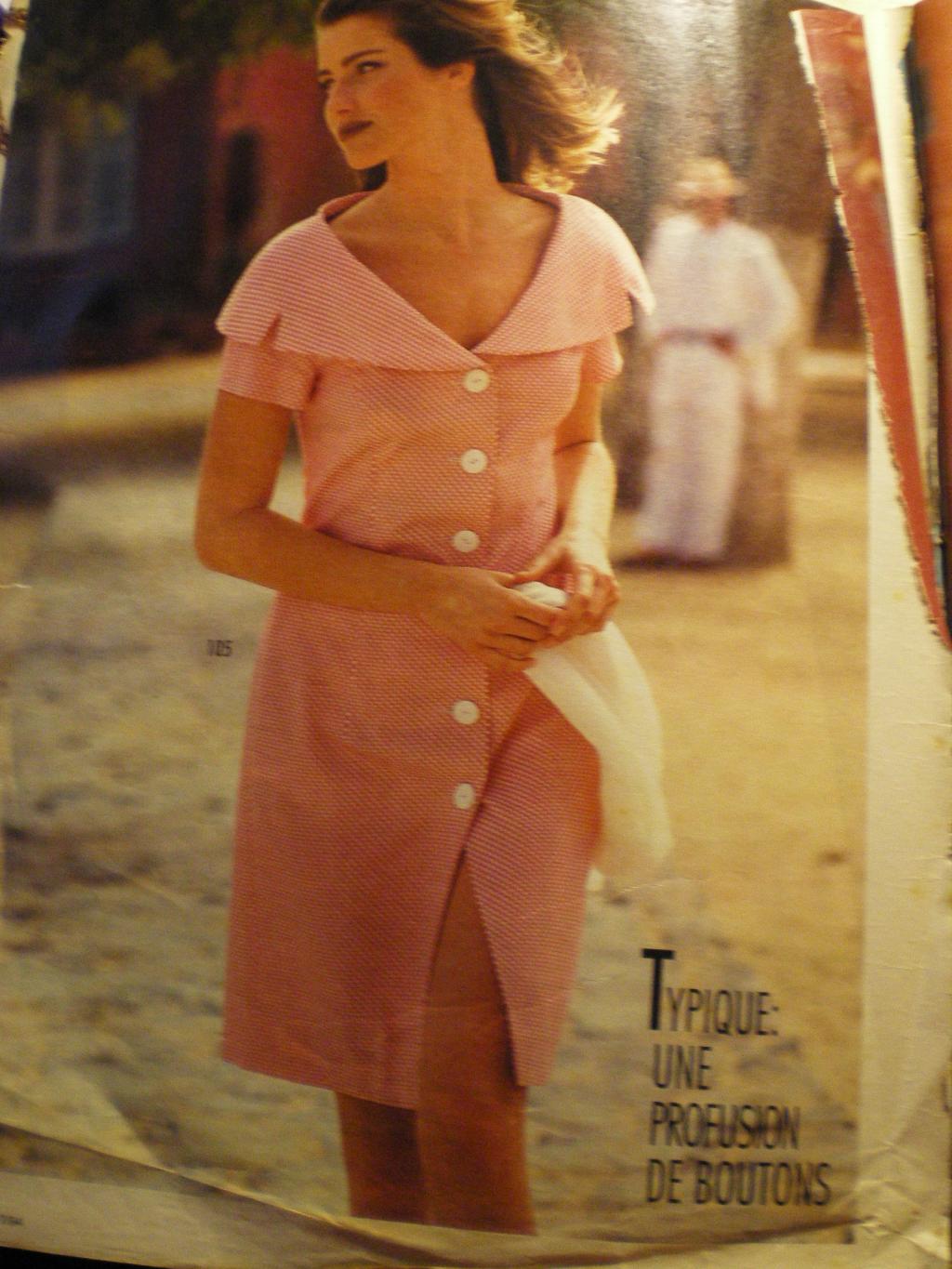 Sublime ! Seul détail, je n'aime pas les jupes droites. J'ai donc modifié le patron pour avoir une jupe ample. Elle s'en était fait une à l'époque qu'elle m'a dit, et compte la refaire, dans un tissu à pois. Ça m'a donné envie de pois également, une première pour moi ! Autant les rayures, j'aime, autant les pois ne m'avaient jamais attirée jusque là. J'ai visé une valeur sûre, bleu marine à pois blancs.
Magnificent ! Especially the neckline. Only detail I didn't like, it was a straight dress, I don't like it, I want wide skirts. No problem, I just modified it !
My friend told me she had made one back then and wore it a lot. She intends to do a new one, with a polka dots fabric. It gave me the idea of polka dots too, that was the first time for me, I'm not usually into dots. To be sure, I took a blue fabric with white dots.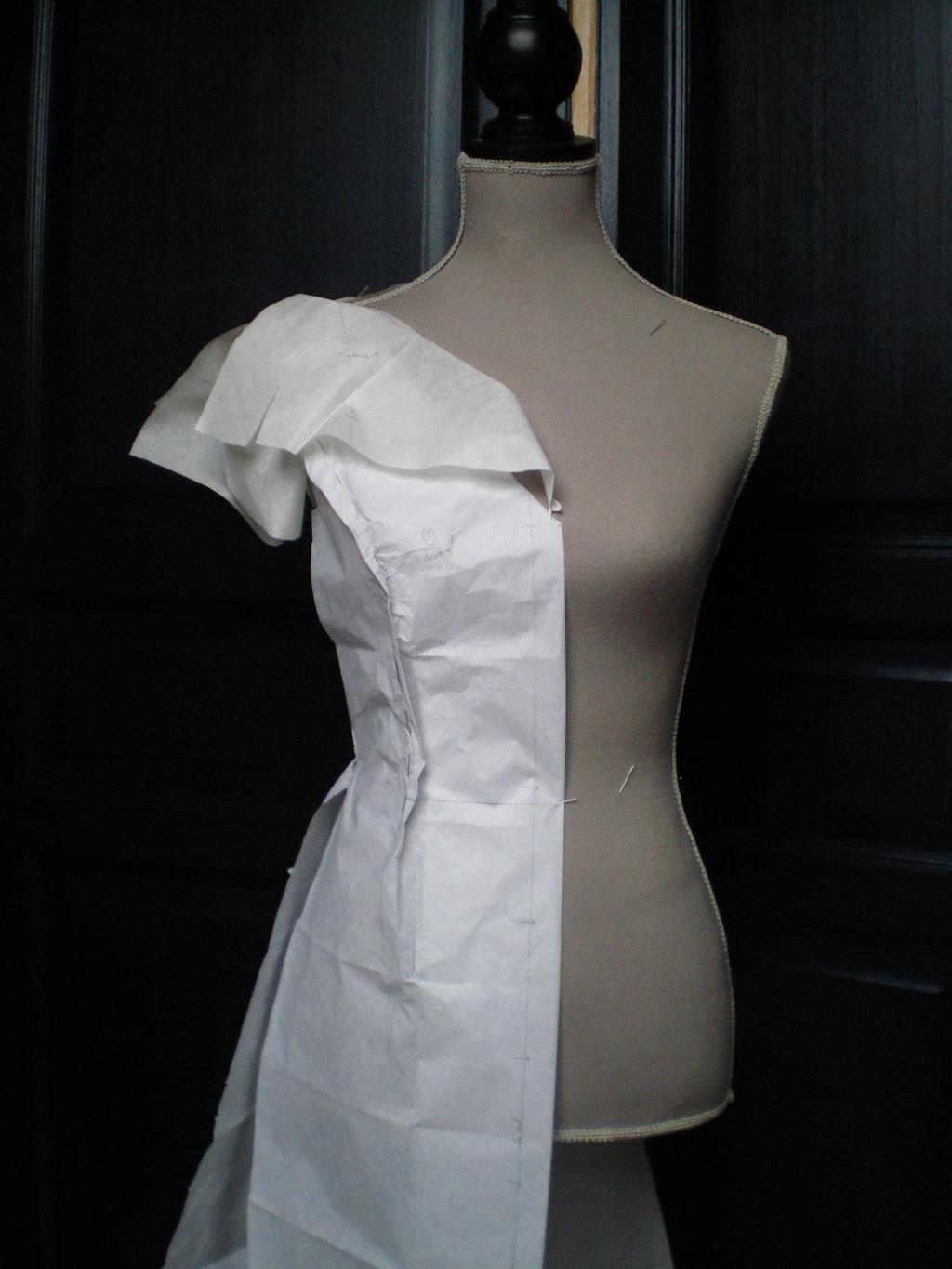 Quelques essais plus tard (pour vérifier que mes modifications de patron étaient correctes)...
Yes, I made sure it fit, especially my pattern transformations...
Je pense qu'il s'agit à ce jour de mon projet le plus conséquent. J'ai modifié la patte de boutonnage vu que ma jupe était ample, un détail qui me faisait peur !
It's maybe one of my greatest work to date. Due to the wide skirt, the buttonning doesn't go to the end of the dress, so I had to "stop" it midway, that was a little scary, but I think I managed it !
Pour rester dans le style, j'y ai ajouté un jupon de tulle, une ceinture à nœud et un petit bibi.
Just to assume completely the style, I added a light petticoat, a bow belt (bow belts are cool... err.. sorry) and made a matched fascinator (be assured, much more discreet than Beatrice's...)
Coût total /

Total cost

: 15,60€ Patron /

pattern

: Burda juillet 94